Kingston Beach and Hobart
Tasmania, Australia
---
 Physiotherapist
Andrew Hutton
25 years experience treating :
Andrew is a leader in the field of dry needling and acupuncture in physiotherapy and has presented his course to over 2300 of his colleagues in Australia and New Zealand since 1994
Our  integrated treatment model,  incorporates :
video assessment and a sensitive musculoskeletal screening process

skilled manual therapy

dry needling

movement efficiency and postural  awareness retraining

energetically based, traditional oriental acupuncture.
Shorter appointments are available for simple acute sporting or traumatic injuries (sprains, corks,acute ligament injuries) . These appointments are not able to be booked online so please call, text or email with details of your injury so we can arrange to see you as soon as possible.

Health fund rebates and Medicare EPC referrals

After hours appointments

For more information about which appointment you require click here
How is Integrated Physiotherapy different?
We spend an hour with you. We do not leave you attached to a machine or alone in a gym.

We take the time to look at your whole body to determine cause of your problem. We don't focus on the site of the pain which is the result of the problem.

We take the time to teach you how to move more efficiently to achieve your exercise, sporting or activity goals without tissue overload, and pain.

We take the time to improve your technique (running, golf swing, cycling, vacuuming….) to improve your performance and reduce further injury

We provide instructional videos for any drills, techniques or exercises you need to practice. No stickmen scribbled on  scraps of paper.

We appreciate the interaction between your internal physiology ( immune system, inflammation profile,nervous system irritability), your psychological drivers  and your biomechanics and have the skills to address all in a complete treatment approach.

We know there is  far more to treating your body than rubbing, stretching and strengthening the sore spot or a need to work on core stability and flexibility
Dedicated to providing more treatment  in the time you spend with us
Once you have made the time in your day to come to the clinic,don't waste valuable appointment time answering personal details questions,filling in forms  or making appointments and payments.
Make appointments  in advance  that suit your busy schedule with our online booking system.  
Online Payments
Use our  online payments system to  prepay  for your appointment  to ensure you maximise the time spent on your  care, and not on administration,while  you are with us 
Save time and take advantage of  discounts with prepaid  block appointment bookings 
Online Payment
Online New Patient Registration
New to Integrated Physiotherapy?  Submit your details in advance with our online Patient Registration Form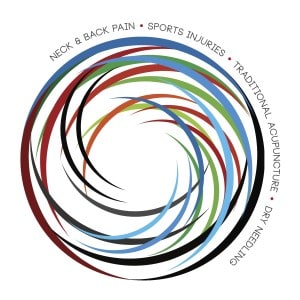 More Information about Integrated Physiotherapy
All components of the body are interconnected and that all parts affect and are in turn affected by all others in some way. When pain or dysfunction arises it is commonly seen, by the wider therapeutic and medical community, as the beginning of a problem when it is in fact an end point  in a process or a "blip" in a longer  degenerative process. Our tissues are often in the process of responding to abnormal loading and have a  huge capacity to do so before developing pain sensitivity. We are often unaware of a problem until the onset of pain. It is one thing to diagnose or name a pain sensitive structure in the body but to explain the "why" behind it or  to identify the barriers to why healing has not occurred is another.
A treatment process needs to involve the identification of causative or barrier  movement dysfunction, treatment intervention to stimulate physiological and movement changes in the body and a process of movement learning or retraining to prevent reoccurrence of the same or new problems. Physiotherapist Andrew Hutton is an APA Titled Sports Physiotherapist , works with an emphasis on a pro-active, client based approach to treatment  in which  patient education and participation are complemented by accurate diagnostic skills, excellent hands on technique, exercise prescription and  specific movement retraining. He  has been practicing as a musculoskeletal and sports physiotherapist  since 1990 integrating traditional acupuncture and dry needling in a physiotherapy environment, treating sports injuries at all levels and, neck and back pain.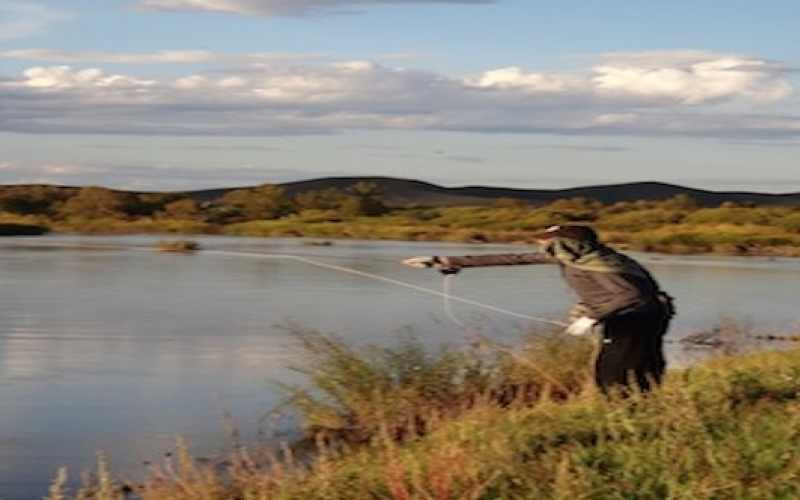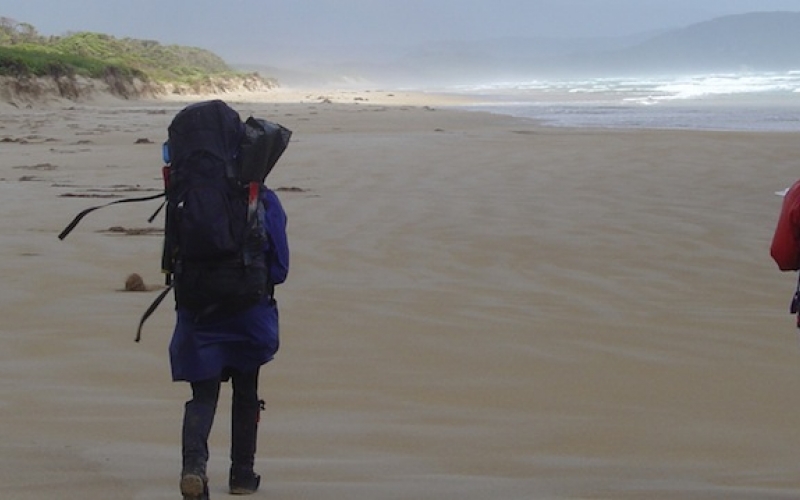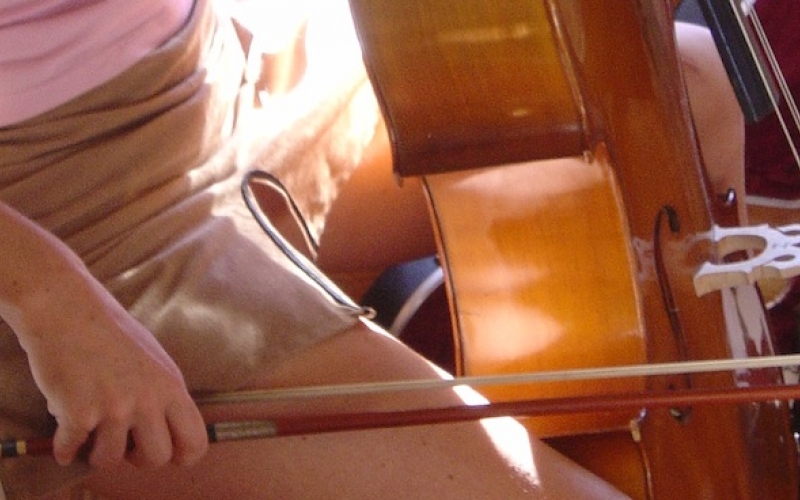 Sports Physiotherapy
Andrew gained his APA Sports Physiotherapy Title in  2000 and has had extensive experience treating injuries associated with:
individual swimmers and swimming squads, and elite, age group tri-athletes. This has involved not only treating acute injuries but treatment and screening for injury prevention and performance enhancement

middle and long distance runners

road cyclists and mountain bikers

surfers,surf ski paddlers, dragonboat and outrigger canoe paddlers

golfers
Andrew uses a movement focus rather than a pain focus in his approach to treatment and retraining, working to identify and restore efficient movement patterns that have led to injury and training awareness and assimilation of new or restored movement patterns in order to prevent reoccurrence. Andrew has been integrating traditional acupuncture and dry needling in a physiotherapy environment to treating sports injuries at all levels and, neck and back pain since the early 1990's which has provided him with a great tool to stimulate  tissue and physiological change. How long or how well changes are maintained depends on how well new movement or postural strategies are maintained, which is where the coaching and learning of efficient functional movements is important.  Video and digital postural assessment are some of the tools used in this phase of treatment.
Dry needling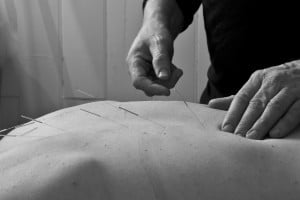 There has been growing interest in the Australian physiotherapy community  and in the general community in 'dry needling' (the use of needles in a western physiological paradigm). Physiotherapists have come to recognise the advantages skilful use of needling has in complementing manual techniques, not the least of these being a reduction in post treatment soreness experienced by the patient
Some of the effects of needling are:
•the stimulation of structural change in the collagen matrix
•alteration in the neural activity in the peripheral and central nervous systems
•local tissue changes such as improved circulation, inflammation regulation and stimulation of tissue repair
The specific approach to dry needling used  at Integrated Physiotherapy is Integrated Dryneedling, an approach developed and taught by Andrew to over 2000 of his peers around Australasia since 1996.
Traditional Acupuncture
It is not uncommon for the bodies tissue healing and inflammatory response to be less than optimal due to:
 immune system compromise

 autonomic nervous system imbalance

 altered body chemistry

 altered brain chemistry

 hormonal imbalance
In many of these situations the inclusion of acupuncture in the treatment regime provides a regulatory influence allowing a particular condition to progress where biomechanical and locally focused treatment alone has not. Andrew's particular approach to acupuncture is influenced by Japanese Meridian Therapy which characterises itself from other approaches by the use of many needles with light tissue stimulation and an emphasis on palpation of the bodies tissues and meridians for diagnostic and reassessment purposes. More about acupuncture